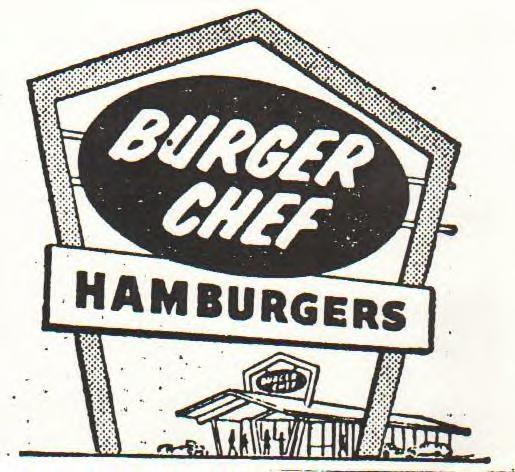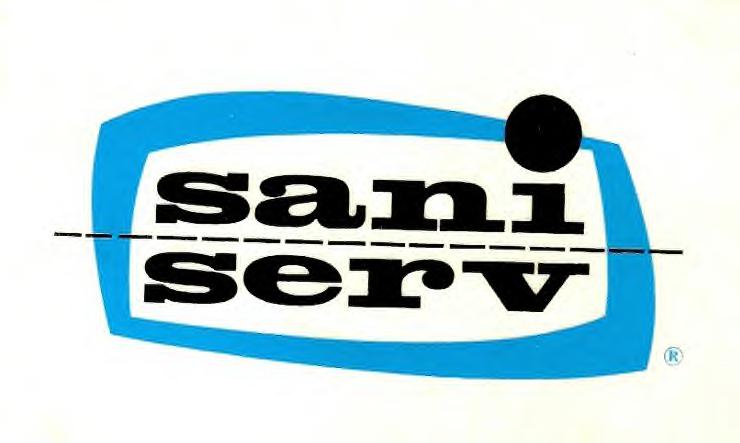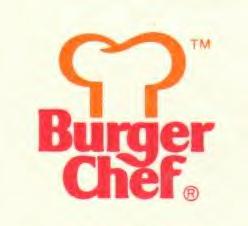 A Brief History of Burger Chef Systems, Inc.

  During the mid 1950's, the Burger King fast food chain needed someone to build a broiler one of their franchisees designed. They turned to General Restaurant Equipment, owned by brothers Frank and Donald Thomas. Up until this time, General Equipment was well known for thier Sani-Serv soft ice cream machines and Sani-Shake milk shake machines. The Thomas brothers involvement with Burger King made them realize the potential of starting thier own franchised fast food chain-competing with Burger King seemed better than supplying them. The brothers opened several prototype units in Indianapolis, Indiana in 1957 to test thier concept. During this start-up period of Burger Chef another key player along with the Thomas brothers was Robert Wildman, who was deeply involved with the original design and development of the concept of the chain. By 1958, the concept had been refined and the first fully developed Burger Chef store was opened at 1300 W. 16th Street in Indianapolis. By the end of 1958, there were eight stores in three states as franchising got underway as there was not only interest in the equipment which the stores were meant to show but in investing in the operation itself. At this time, Burger Chef featured a "complete meal for 45c"- hamburgers, french fries and drinks were 15c each. The Burger Chef system utilized an open-flame broiler developed by the Thomas brothers and built by their General Equipment Division which gave the burgers a unique flavor. The original model turned out 1,000 burgers an hour, in the mid 1960's a model was introduced with a 2,000 burger per hour capacity. Most of the operating equipment that went into a Burger Chef store was built by General Equipment.

   During the 1960's, Burger Chef reached into 38 states as the chain grew steadily becoming the fastest growing fast food chain by the mid 1960's. At this time General Equipment was re-named Sani-Serv and became a division of Burger Chef. In 1968, Burger Chef was sold to General Foods for about $20 million. The executives of Burger Chef figured with General Foods financial resources and backing the chain could expand greater to better compete. At the time of the sale there were about 730 Burger Chef restaurants in 39 states. General Foods began a major expansion program opening 300 new units a year.  In August,1969 the 1000th Burger Chef was opened in Florida. At this time the Burger Chef chain was the the 2nd biggest fast food chain in the USA, only a few hundred stores behind the No. 1 chain, McDonalds. No other company has been able to accomplish this since.

   However, this was not to last. In 1971, Burger Chef - which peaked at 1,200 stores - went into a tailspin, with General Foods taking a $75 million write-off on the chain. The expansion program came to an abrupt halt and the store count was reduced to 900 of the best locations. General Foods figured the fast food buisness would be an easy way to make money, but they were more adept to manufacturing pacakaged foods and selling them to supermarkets. Later in the 70's, Burger Chef was mainly concentrated in the Midwest and Southwestern states, still one of the nation's largest fast food chains with 800 stores. A large number of  locations in the Southern states broke off from the Burger Chef chain to form a new chain called Mr. Cook Restaurants.

   General Foods was interested in concentrating on its core business and sold Burger Chef to Hardee's in 1982. It was at this time most Burger Chefs were converted to Hardee's outlets, many were closed, sold or converted to other restaurants - especially those with a Hardee's location nearby. Less than 100 Burger Chef locations were left. 

   The last known Burger Chef from the chain, located in Cookville, TN, was closed in 1996 when its franchise contract expired. There are a few restaurants operating today under the name Burger Chef, but have no connection with the original chain. Hardee's, owned by CKE Restaurants since 1996, continues to own the Burger Chef trademark and brand and has occasionaly revived the Burger Chef name and products for promotions. Even though Burger Chef is gone from the business world, it lives on through fan tribute Internet websites like this and in the memories of former customers and employees.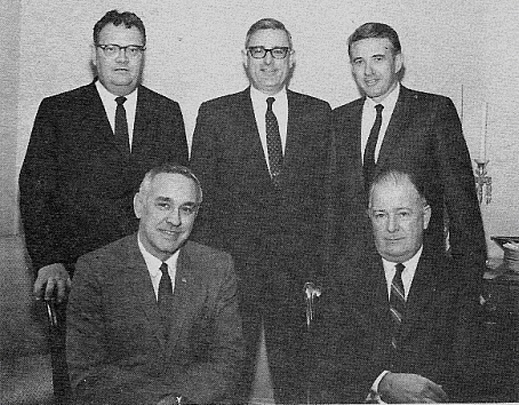 This March, 1968 photo was taken in White Plains, New York, on the occasion of the formal signing of papers making Burger Chef Systems a wholly-owned subsidiary of General Foods Corporation.

   Seated left to right is Frank P. Thomas, President Burger Chef; A.E. Larkin, President General Foods. Standing left to right: Robert Wildman, Executive VP, Burger Chef; George Perry, Chairman of the Board, Burger Chef and Donald J. Thomas, Vice President of Burger Chef. 

Frank and Donald Thomas and Robert Wildman were the three original founders of Burger Chef. 

Refrences:

Love, John;"McDonald's: Behind The Arches"; 1986, Bantam

Langdon, Phillip; "Orange Roofs, Golden Arches"; 1986, Knopf

Tennyson, Jeffrey; "Hamburger Heaven"; 1993, Hyperon

Jakle & Sculle; "Fast Food"; 1999, Johns Hopkins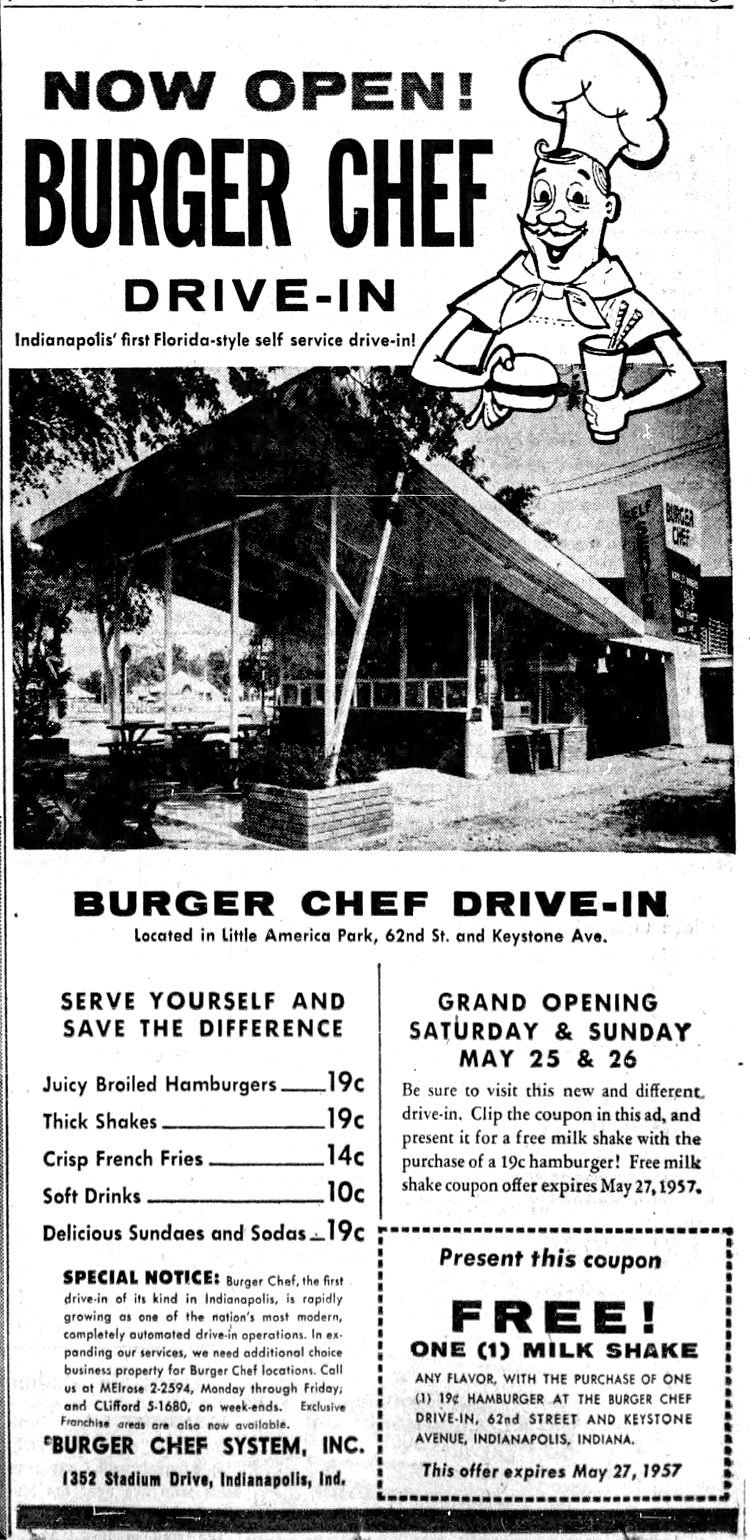 Ad from May, 1957 for the opening of the first Burger Chef prototype store....