Burger Chef In Lawnside N.J.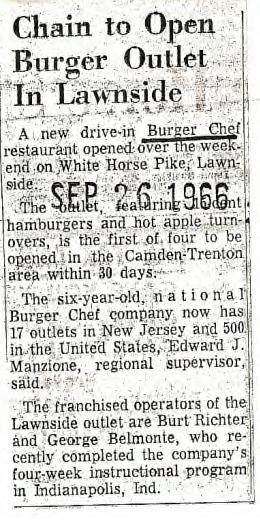 Clipping from Courier-Post archives. This location was also sometimes called the Barrington Burger Chef because it was on the border with Lawnside. It was located on the south-bound side of the White Horse Pike south of Route 295.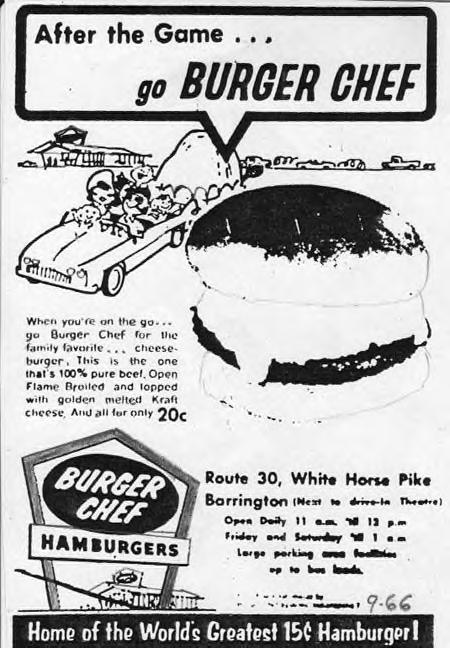 September, 1966 ad from the Cherry Hill News.

      The small type under the address reads:

                   Open Daily 11 a.m. 'till 12 p.m.

                   Friday and Saturday 'till 1 a.m.

                         Large Parking facilities

                                up to bus loads

.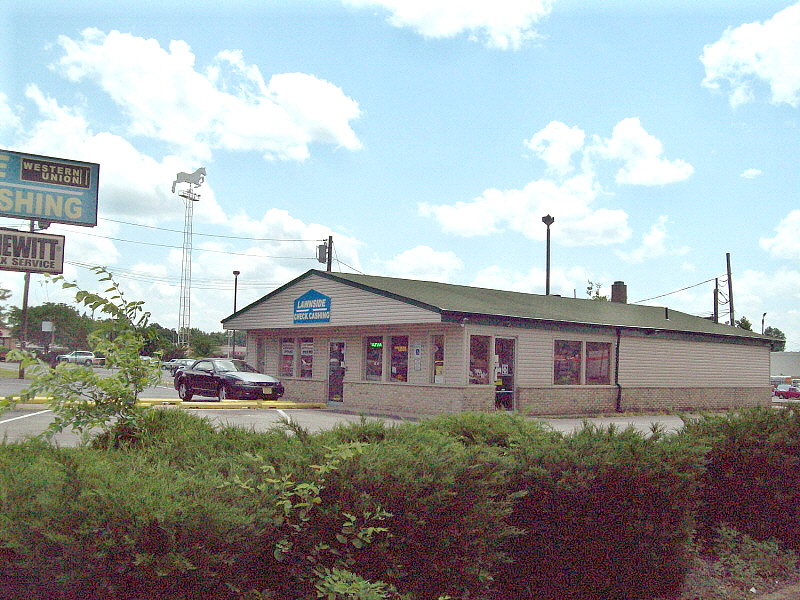 Former Lawnside, N.J. Burger Chef in May, 2011. One of the last remaining Burger Chef buildings still standing in this area. The tower with the horse on top was left from the White Horse Drive-In Theater which originally occupied the site behind this Burger Chef.  Lawnside Plaza was built on the site in the late 1960's.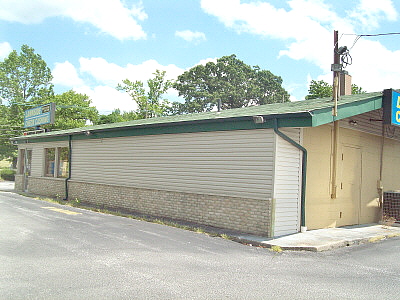 Although modified, the Lawnside Burger Chef building is still very reconizable as a former Burger Chef, with the roofline and central sidewalk down the front parking lot.

   The sided portion up to the windows was an addition out the side.