Burger Chef Photo Gallery 2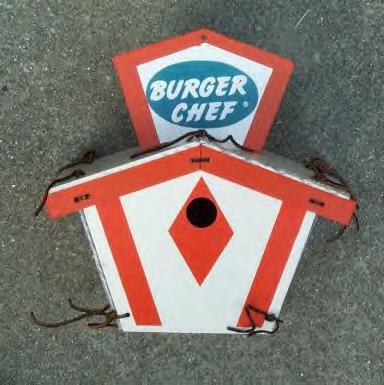 Among the many fine Burger Chef collectibles

is this prized Burger Chef Birdhouse Kit from the 1960's.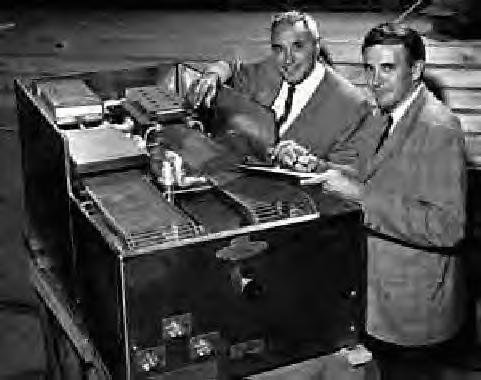 Burger Chef founders Frank and Donald Thomas (pictured left to right), with their unique broiler in 1965. The broiler had a 2,000 burger per hour capacity. 

  Photo: Joe Young, Indianapolis Star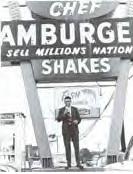 This photo gives an idea how large the open kite roadside sign was, we can see how it towers over the man standing under it. He is holding a burger and drinking a soda or milkshake.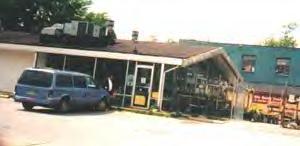 The Pikesville, MD Burger Chef building was later a garden center.

   This building has since been demolished.

  The sign at Pikesville has also been removed.  

    Photo- David Waxter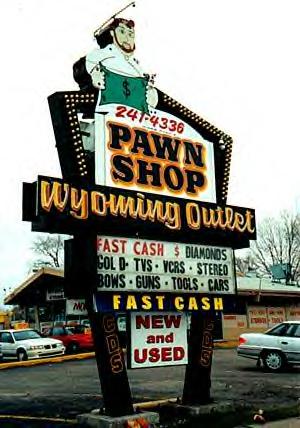 A former Burger Chef in Grand Rapids, MI, converted into a pawn shop 

  Photo-Steve Felder