Burger Chef Photo Gallery 3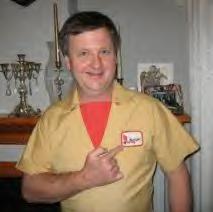 Nick Reed, who worked at the Bowling Green KY Burger Chef as a teenager, models his Burger Chef uniform shirt for the Website. This shirt was from the early General Foods era of Burger Chef.

The patch he is pointinmg to has the "ball and flame" logo.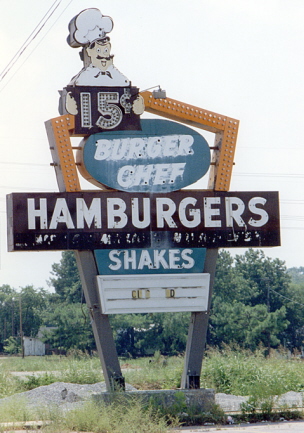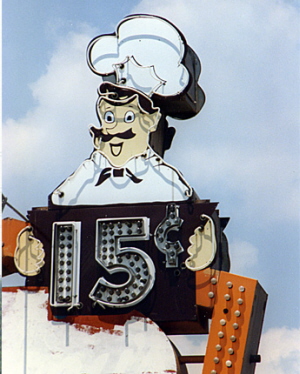 1991 photo of an abandoned Burger Chef Roadside sign.

These signs stood 28' high to the top of the chef's hat and

the 'HAMBURGERS' portion was 19' wide.

Close-up view of chef on roadside sign. 

    Courtesy: Tim Hollis .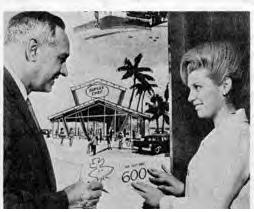 By Mid 1966, Burger Chef established itself as America's fastest growing fast-food restaurant chain. In this photo from this time we see President  Frank Thomas and headquarters receptionist Vicky Ragsdale with a new scorecard for a display after he signed the 600th lease. This was only a couple months after the 500th lease was signed. 

  Courtesy: Tim Hollis


  Burger Chef gave away these Batman masks in 1966.  

Courtesy: Tim Hollis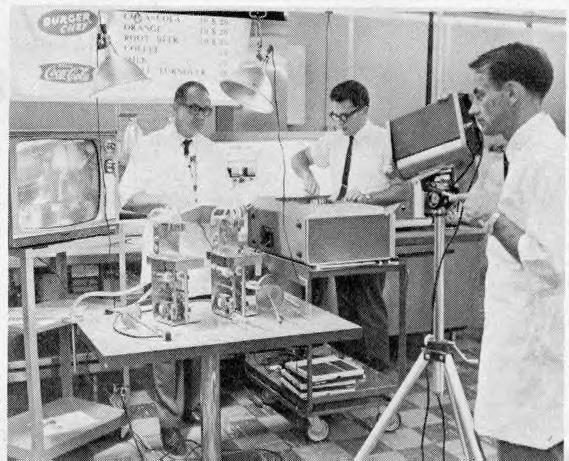 In 1966 Burger Chef opened a new training center at Company  Headquarters to replace a center which was damaged by lightning. Here we see Burger Chef Vice President of Training Walter Lough (left), who directed the center, filming a training demonstration there. Trainees took a three week course at the center.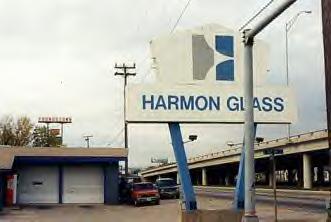 A former Burger Chef location in Temple, Tx., c. 1993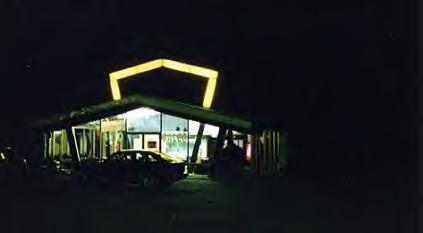 A former Burger Chef in Little Rock, Ark. near

University Of Arkansas, in use as a game room.

c.1993.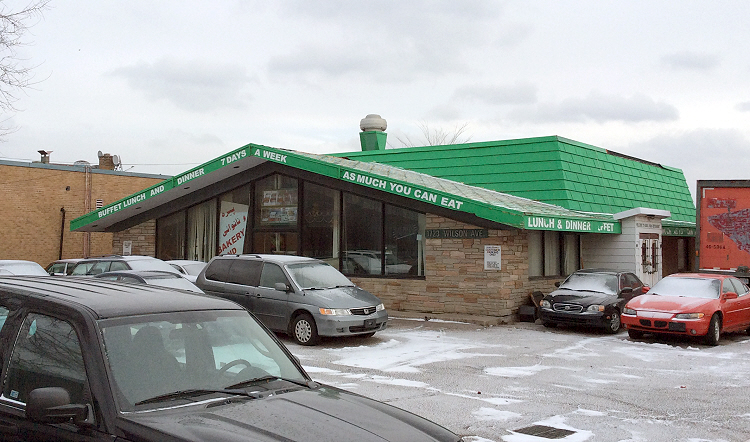 A well preserved Cosmo II style former Burger Chef on Wilson Avenue in Toronto, Ontario in Canada. David, who supplied this photo, reports it is no longer in use as a restaurant.