Burger Chef Photo Gallery 4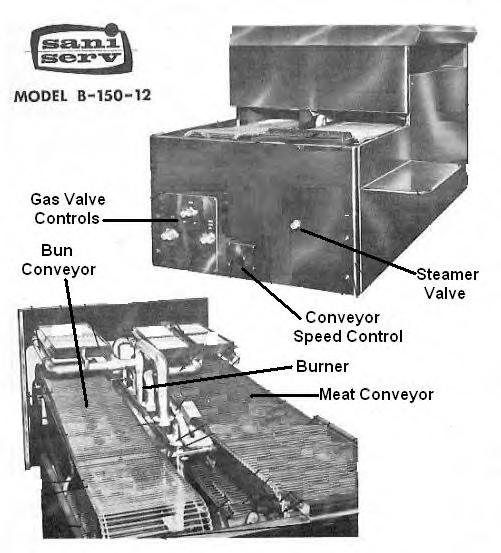 This was the broiler used by Burger Chef in the 1960's.

    It was made Burger Chef's Sani-Serv Division.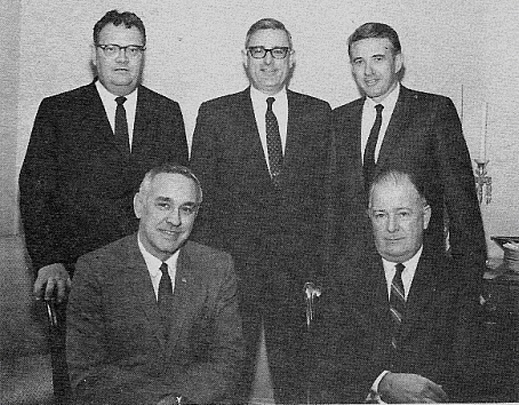 This 1968 photo was taken in White Plans, New York, on the occasion of the formal signing of papers making Burger Chef Systems a wholly-owned subsidiary of General Foods Corporation.    

   Seated left to right is Frank P. Thomas, President Burger Chef; A.E. Larkin, President General Foods. Standing left to right: Robert Wildman, Executive VP, Burger Chef; George Perry, Chairman of the Board, Burger Chef and Donald J. Thomas, Vice President Burger Chef.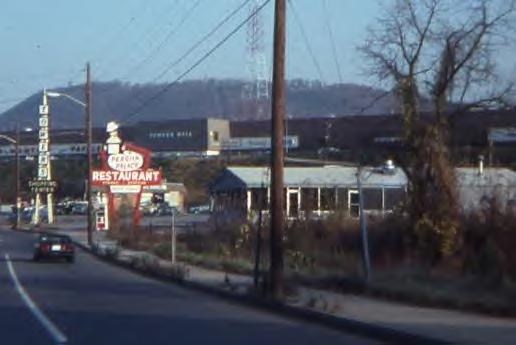 Undated photo of former Roanoke, VA. Burger Chef, shown as Persian Palace Restaurant.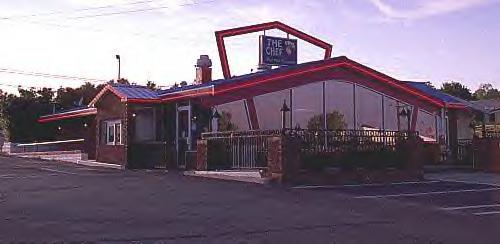 2007 photo of former Cleveland, Tenn. Burger Chef, located on Highway 11/64, still retaining the original Open-Kite look with the roof sign and front window frame as The Chef.  

Photo by: Ron Gerber c. 2007

A former Burger Chef sign as it appears in 2006. This photo was taken on U.S. 301 in Ocala, Florida.

  Notice one of the panels has fallen off exposing the '15c' part of the sign.