Burger Chef in Maple Shade, N.J. 

    This Burger Chef was located on Route 38, east of Route 73 on the east-bound side. It was at the Route 38 entrance to the S.E. Nichols Discount City shopping center-which has since been demolished and is now a Lowe's Home Center.  

   Maple Shade Burger Chef opened around 1965, the franchisee was John M. Stone. Like most locations in this area was closed by the late 1970's. It was later Bread Basket Bakery, still maintaining the open-kite look until it was demolished in the early 1980's.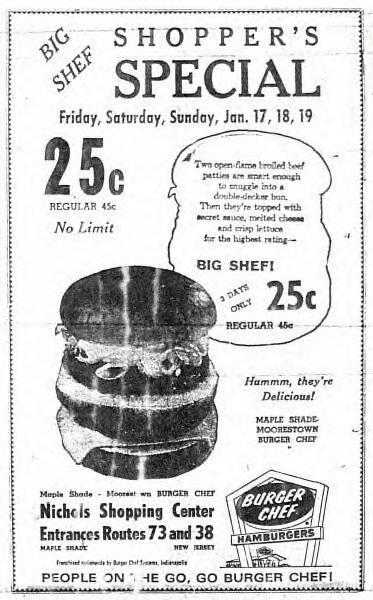 1969 ad from the Moorestown Chronicle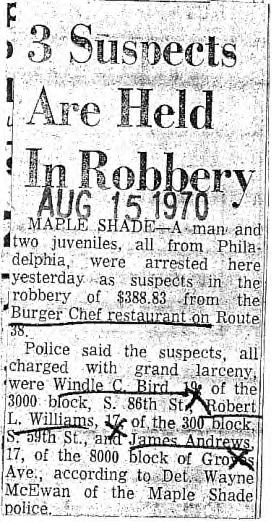 1970 clipping from the Courier-Post archives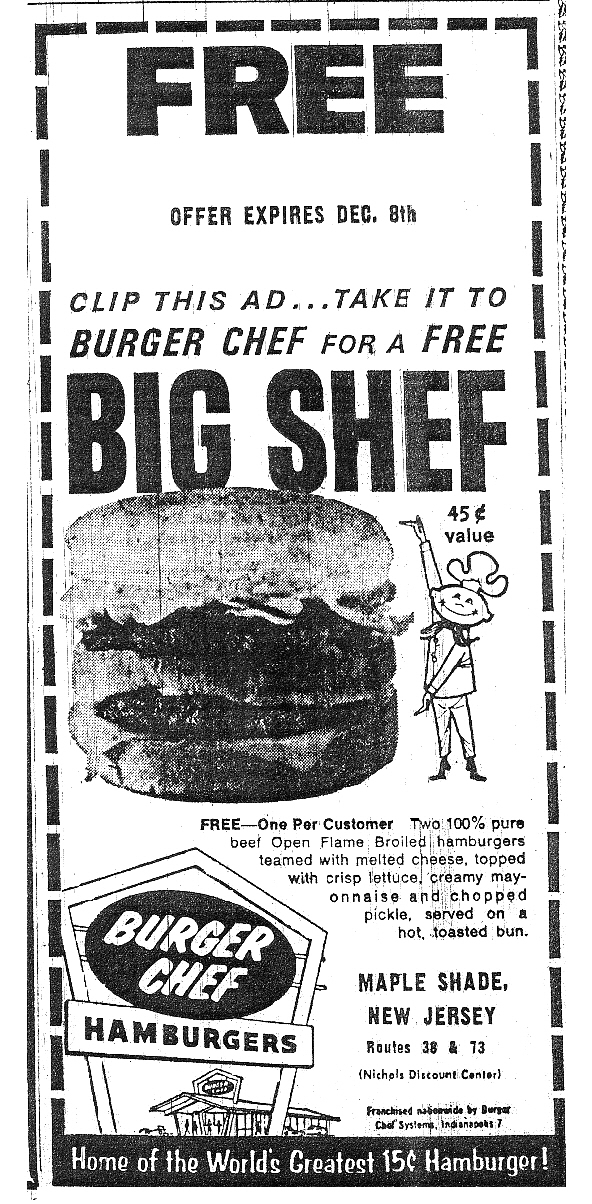 1967 ad from the Philadelphia Inquirer